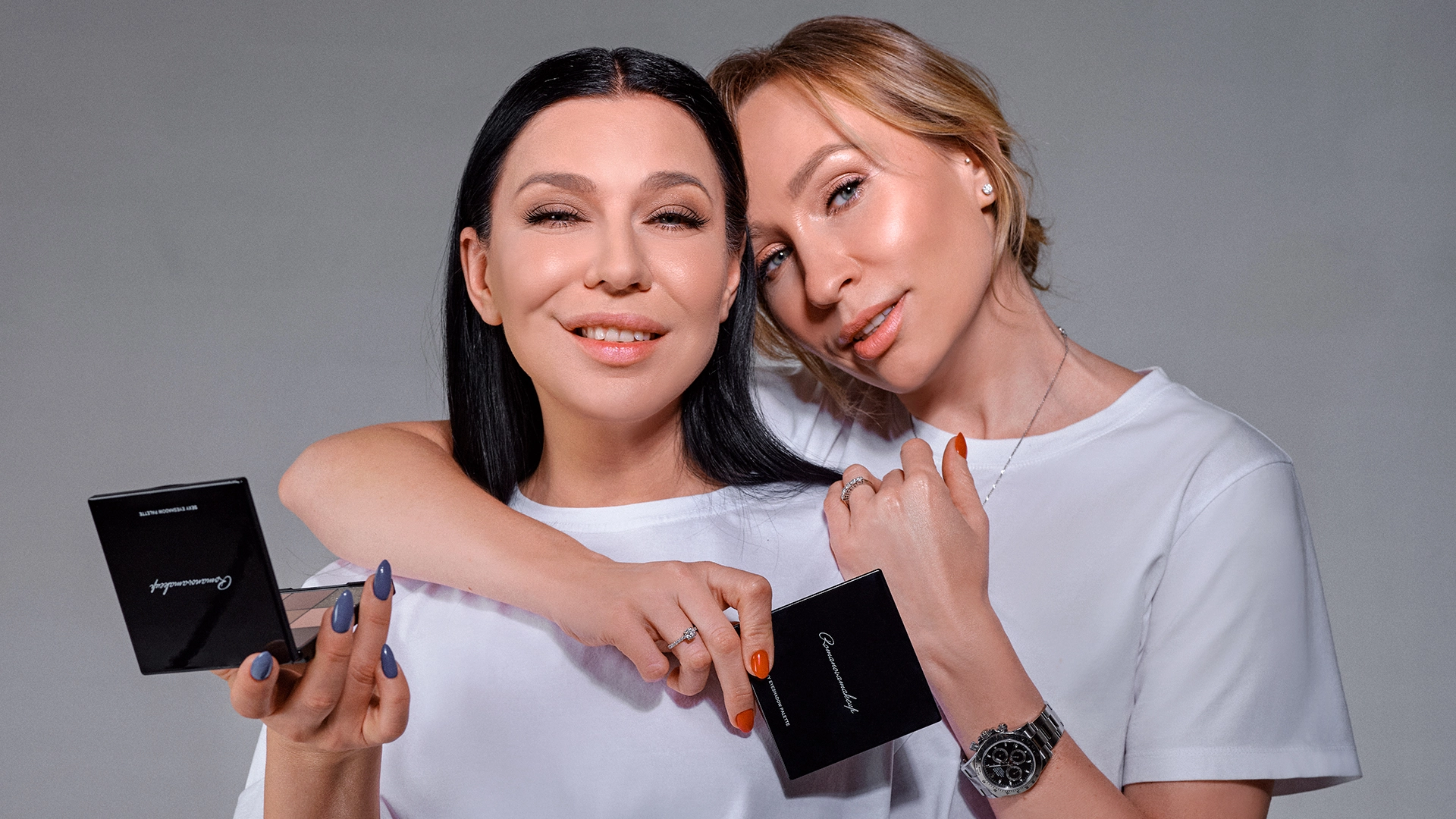 about Romanovamakeup
Romanovamakeup is a unique brand of decorative cosmetics and eyelashes, with the help of which each of you can easily emphasize your strengths.

The brand's creator Olga Romanova has been working in the beauty industry since her youth, and for many years has been a personal makeup artist for the singers Jelka and Keti Topuria.

Each Romanovamakeup product is created by a professional makeup artist, and on the other hand by a girl who "fights" in front of the mirror every day for her makeup, just like millions of women on this planet. This makes it possible to produce textures that satisfy the most demanding and refined professional makeup artists, but in a very special and elaborate format that's easy to use in the everyday makeup routine for any of you. All shades are versatile and perfectly match each other. Each product is versatile, for example, you can create many different variations of makeup with a single Romanovamakeup pencil. It is easy to choose the right shade, easy to use and pleasant to hold.

As a 100% perfectionist, for the development and production of Romanovamakeup cosmetics Olga chose the best factories and laboratories in Germany, Italy and South Korea.

The main values of Romanovamakeup are individuality and beauty given by nature. Makeup, above all, gives a woman a sense of self-confidence, reveals the boundless energy potential and its possibilities. A little blush, mascara on eyelashes and gentle lip gloss can lift your spirits and open your heart to everything beautiful in an instant.



ваша корзина пуста
возможно, Вас заинтересуют следующие товары
или подберите что-нибудь подходящее в каталоге